Prom Flowers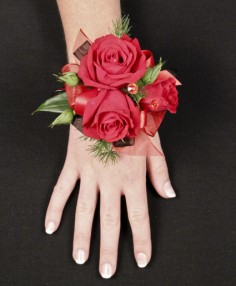 It's a SPECIAL night! And we are here to help make it EXTRA SPECIAL! Yo have picked out the perfect dress, shoes --- but what about flowers? Stop by All Seasons Garden & Floral and let us help you create something special that reflects your personality. With a picture or description of the dress, we can create something that not only matches, it enhances the evening's enjoyment and great pictures forever!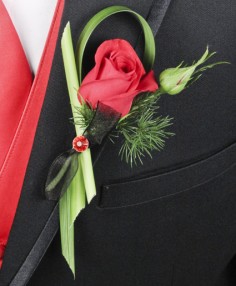 When it comes to prom, a guy can't go without a boutonniere to match his girl's corsage. The flower-on-the-coat-pocket is a tradition for classy men that stems back generations. Just because it's a tradition, doesn't mean your boutonniere doesn't have to be stylish. Choose from a wide range of styles, colors and flowers when choosing a boutonniere from All Seasons Garden & Floral.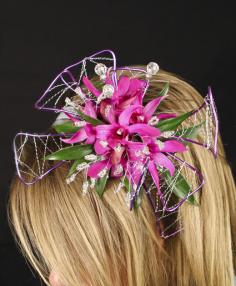 Take your prom style up a notch with a matching floral hairpiece to match your corsage. From classic roses, to funky feathers, let All Seasons Garden & Floral create something specifically for you!